First comment
: this book is the winner of an award (the Gaylactic Spectrum Award for Best Novel-2008)
... and deserve it!
This unique fantasy M/M book is divided in two stories, with the same characters, but different storyteller.
Book one
the first part of this book is a deep immersion on Belimai thoughts and feelings.
Belimai is a tormented "Prodigal", aka, a half demon.  That's all... can't say more. You will discover, at Belimai will, his past and pains. With his unstoppable  sarcasm he will let you know every horror of his past, and I guess that you, like me, will love him.
I enjoy the mystery that started right away on the first page. Harper, a inquisitor captain, pay Belimai to help him to find his missing sister. An inquisitor is the equivalent of a cop division against prodigals, and obviously the worst nightmare of any prodigal, but Belimai. He simply don't care, and his addiction to drug is his motive to take the job.
What I adore reading this first part? Belimai physical description.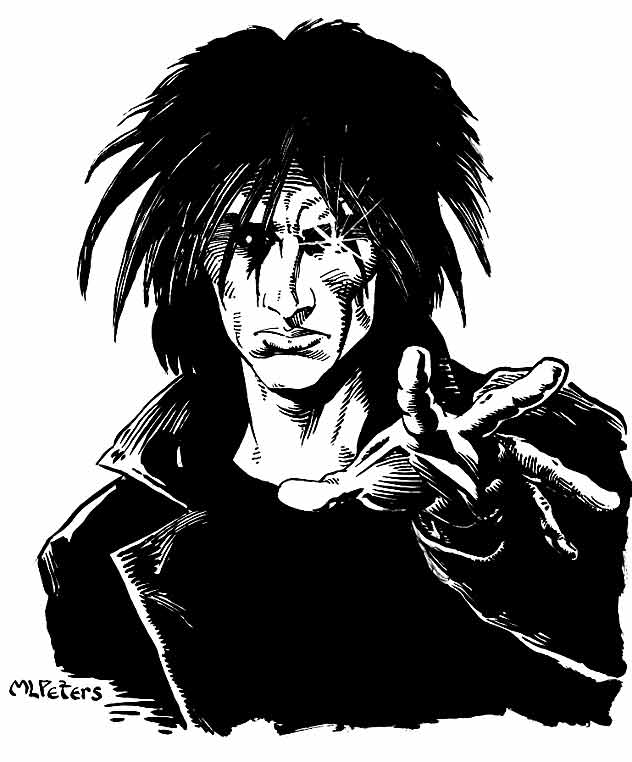 I love his demon appearance... his black nails, pale skin, yellow bright eyes... So horrible and sensual at the same time! I admire fantasy books with fantastic world perfectly described and this book is one of the few that demonstrate a great imagination. I loved the explanation of demons rising from hell to stay with us, humans, and what happen to their descendants.  
Great character, wonderful story and certainly marvelous writing. Worth of 5 stars just by this part.
Book two
By far is my favorite part of the book. Now will be Harper the narrator of the book. Again there will be a lot of action, and finally more passion between the two characters. Don't expect long romantic scenes (there is NO sex scene description, just to be very clear), and this is why I like so much this second part of the story. The tame and sweet passion between this two strong and lone man grow with each page, in a perfect speed.
Epiloge
Very quick and again Belimai is the narrator. I refuse to spoil the story telling if there is or not a happy end... I can say that in my opinion it was a perfect end... To a perfect book.
Enjoy the reading, and watch out... hell is empty, and demons live in your world...
BTW, my Belimai
(image from the graphic novel "Sandman" by Neil Gaiman)